The next day, Sunday, we woke up early to have breakfast at McDo again. Then we prepared to go to the Bangkok Art and Culture Centre—-art museum across MBK, which was a few steps from Lub-D.
Here are some of our photos inside the Bangkok Art and Culture Centre: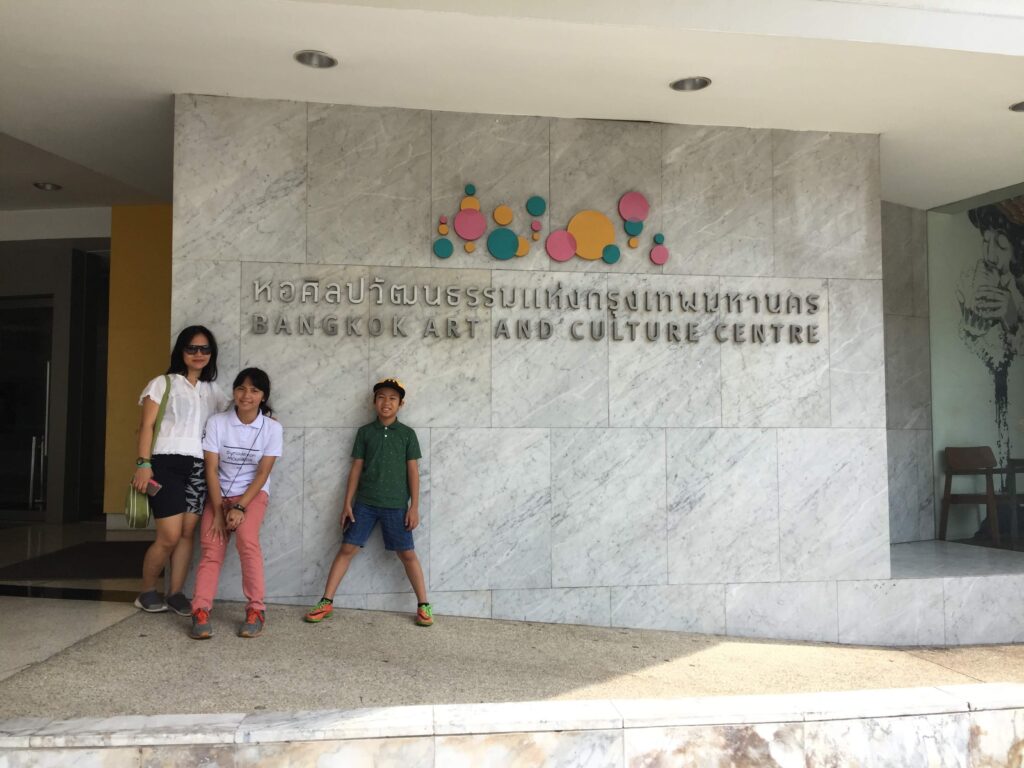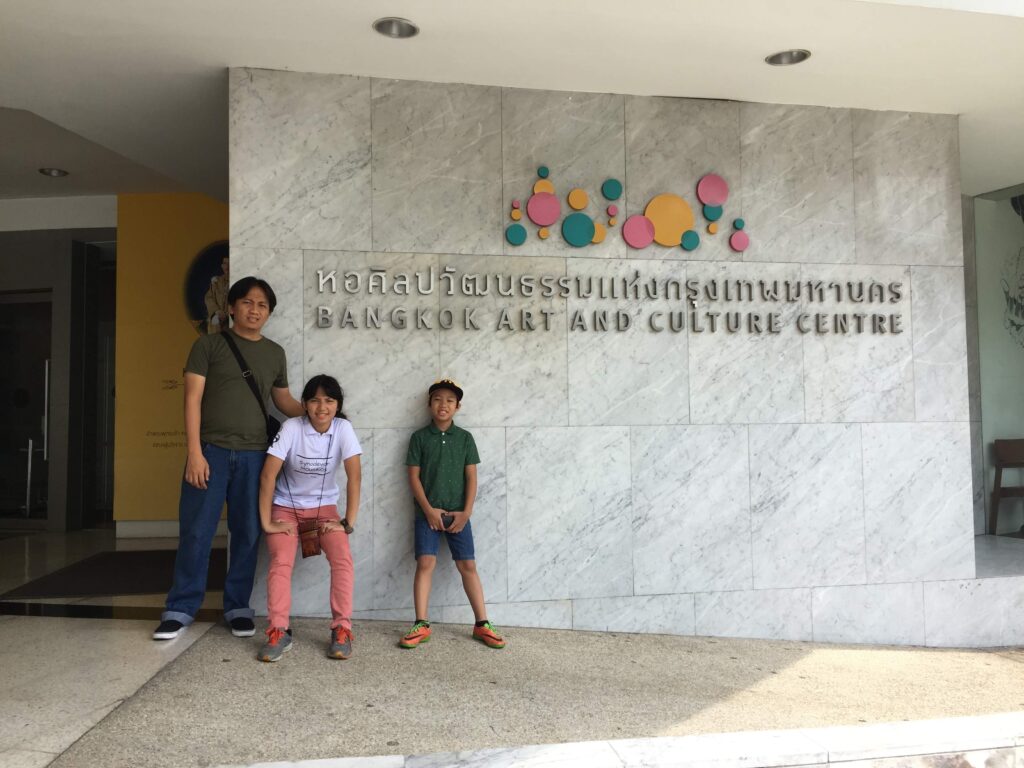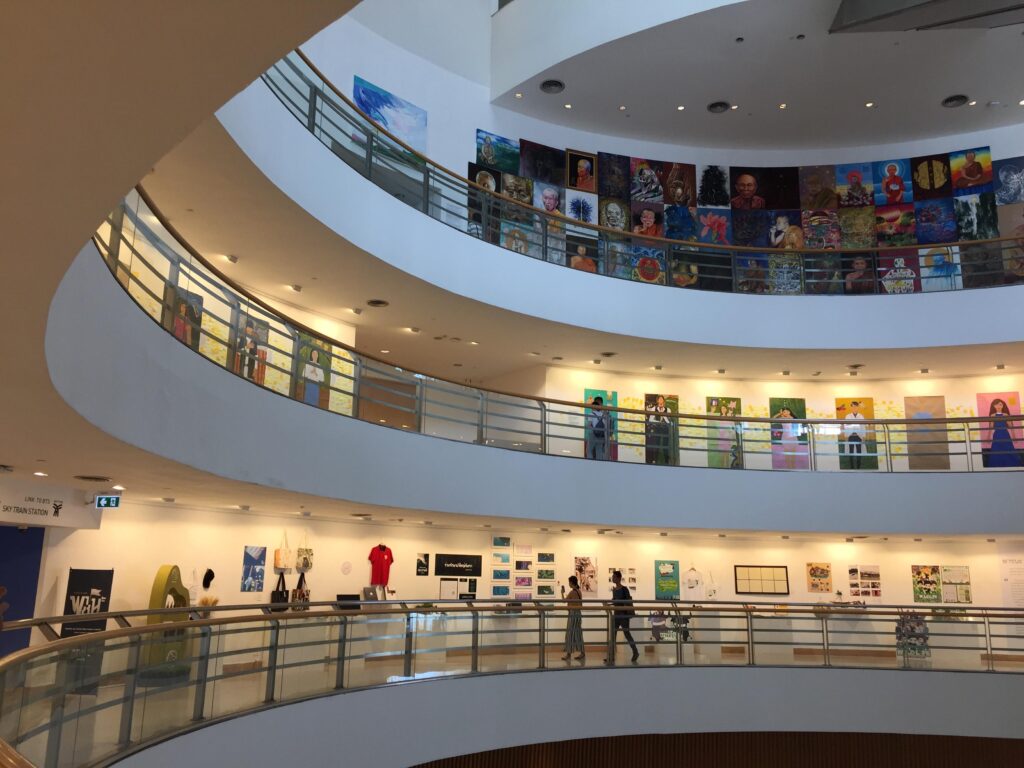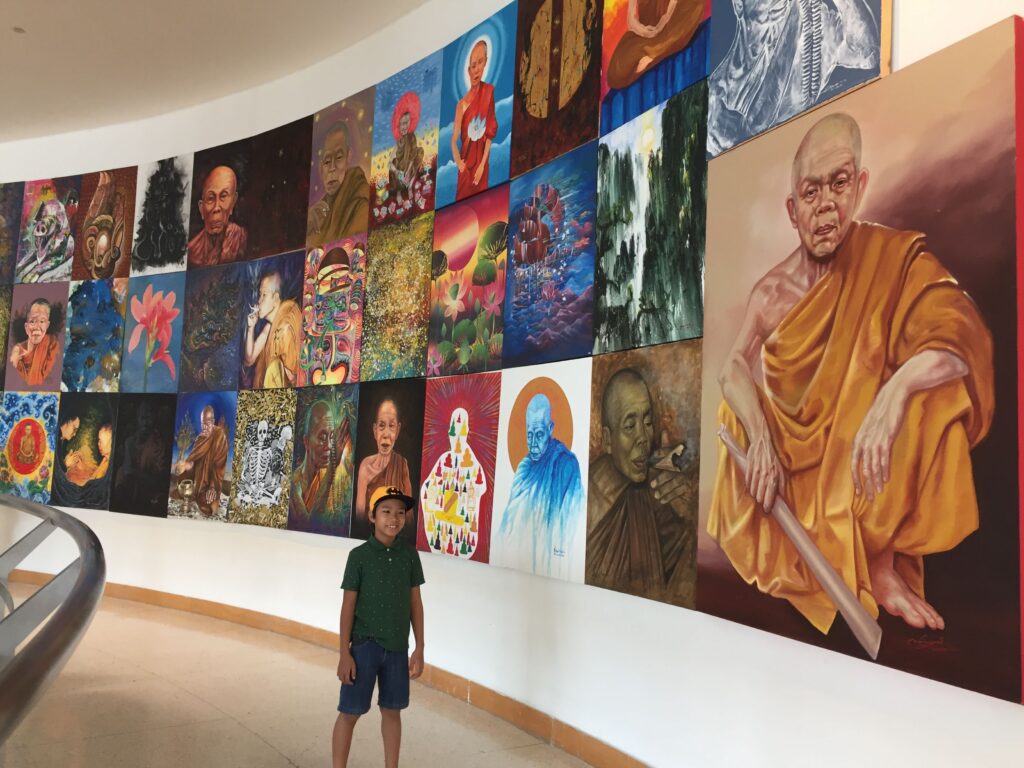 After we have visited all the parts of this museum, we entered Siam Discovery to check out what's inside. Here are some of our photos there: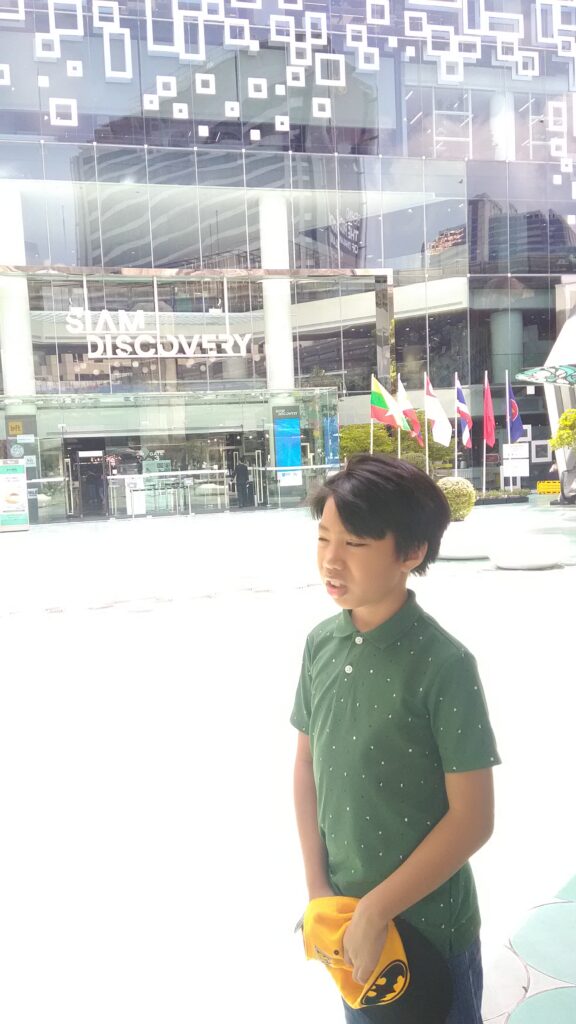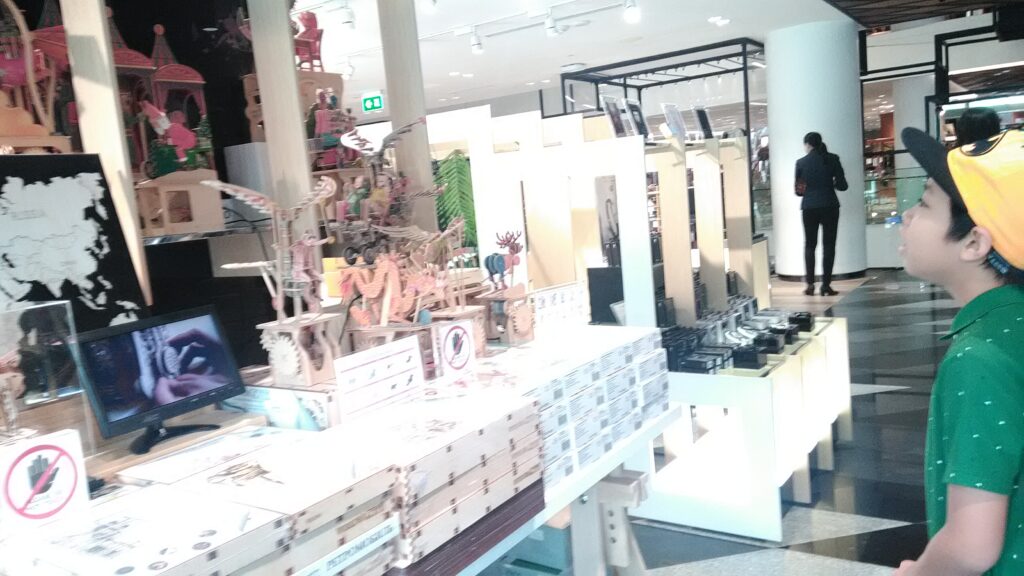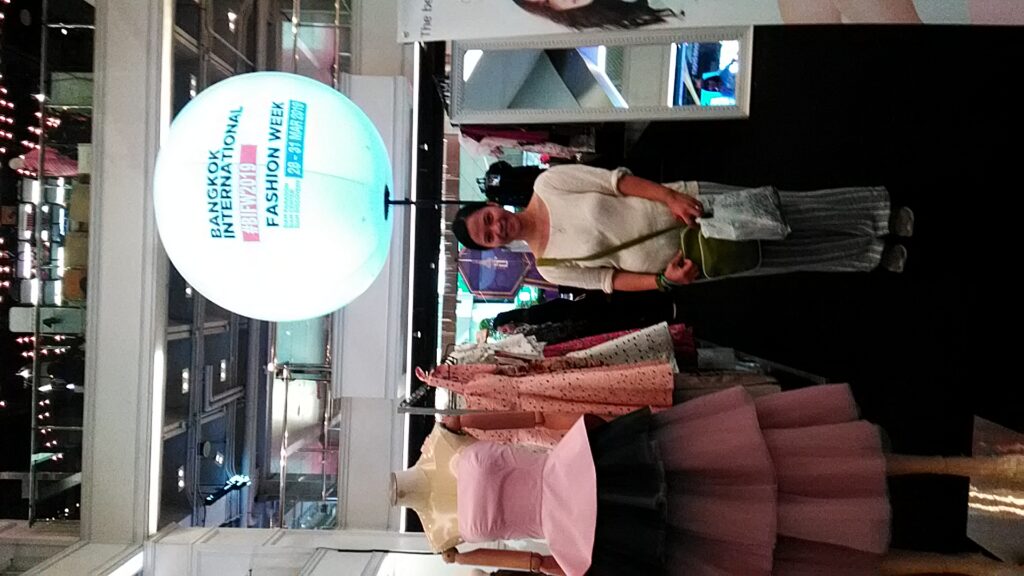 I would like to apologize for the blurry photos. I was in a hurry to take these photos as I didn't want to be left behind. There were a lot of people. I was so amazed by the architecture of this mall. The team who has designed this was able to use the different shapes to come up with an artistic, sophisticated, and unique design, which would surely astonish any visitor who comes here for the first time.
Then we went back to Lub-D. We prepared to leave this place, which became our shelter for two nights. Thank you, Lub-D, for a comfortable stay. 🙂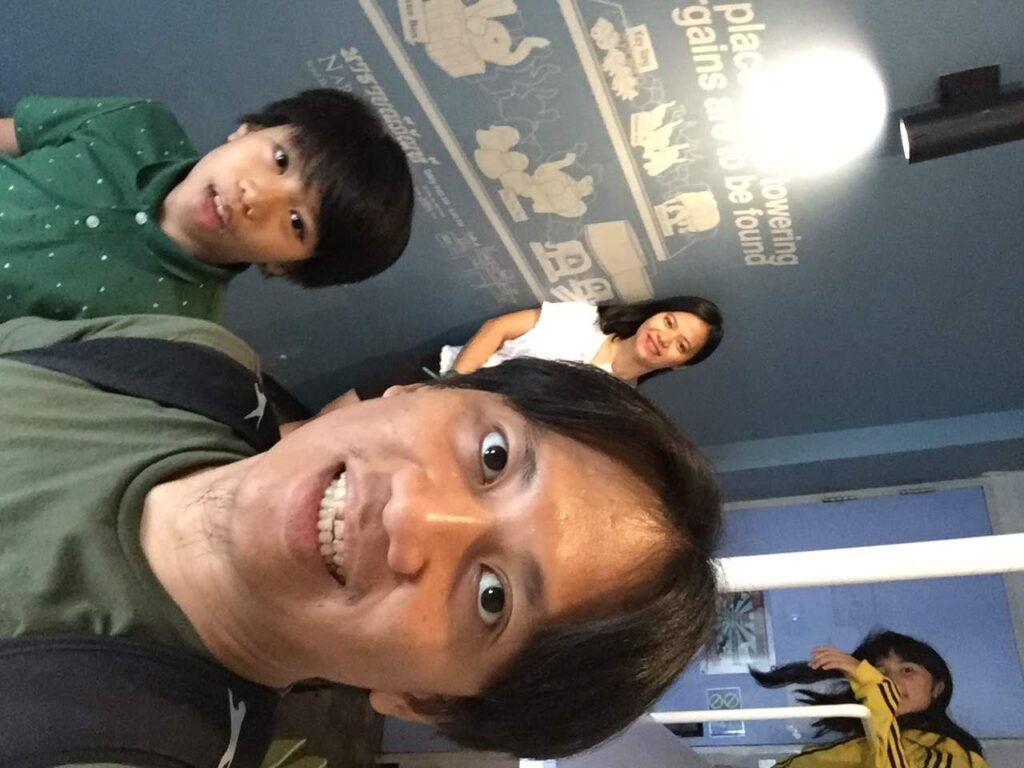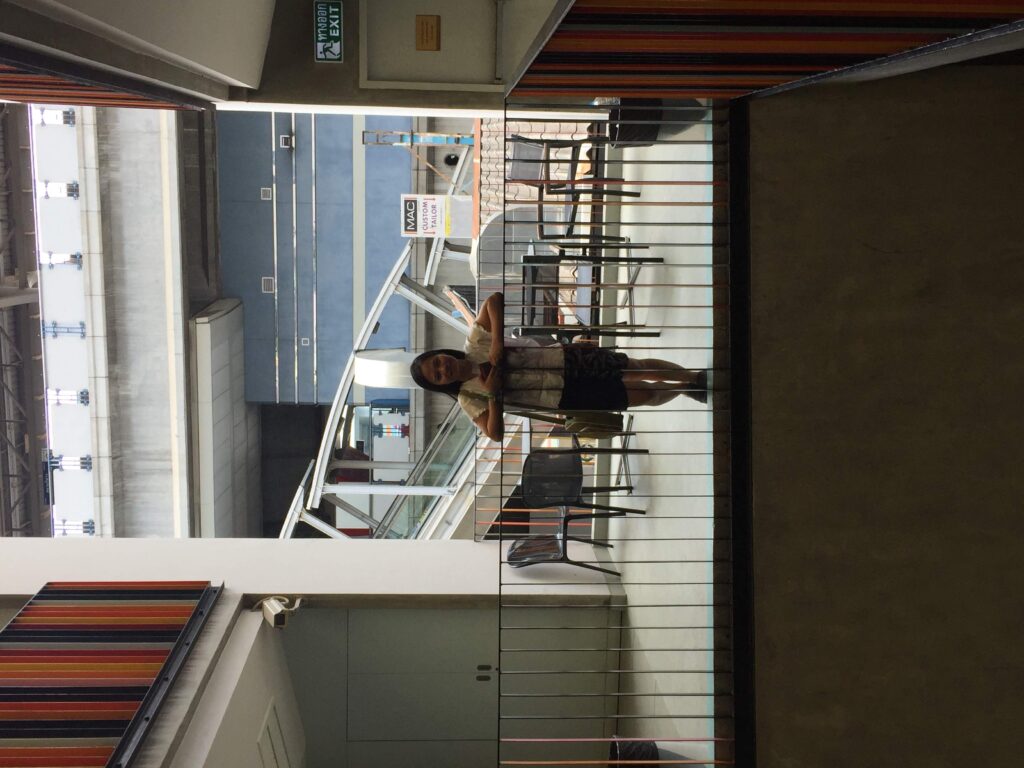 Then we ate lunch at the cafeteria where we ate dinner last night. We had the dishes which we previously had because we liked its taste and we didn't want to try other dishes. Talk about being scared of disappointment..haha 🙂
After lunch, we headed to MBK to buy some "pasalubong." We were able to buy some tamarind candies, also some shirts and the traditional pants from Thailand. It was still early when we checked the time so we decided to have some coffee in a shop there named "Black Canyon." The coffee was too strong! I wasn't able to finish mine, but Hubby did. We also tried their green tea cake. It was okay but too buttery.
When we had killed enough time in Black Canyon, we explored some more and we saw this shop called "Animate." It has a lot of anime stuff. There were even standees of popular anime characters outside this shop. Of course, DZ1 was thrilled!
Finally, the time to leave MBK arrived. It was still a few hours before our flight, but Hubby's allergic to being late. Thus, we always head out early, especially when we're visiting another country. We were able to book a Grab driver right away. This time, he wasn't a talkative one but still friendly. We arrived at the airport after 30 minutes or so due to mild traffic. When we're inside the airport, it was noticeable that there were a lot of Chinese people traveling together. In fact, there were several groups. Even when we went to the restroom, the place was full of Chinese women who talked to loud. There was even an incident when one of them didn't line up even a girl who was lining up called her attention. She just went straight to one of the cubicles. I would say that Chinese woman was quite rude and inconsiderate. There was another one who went out of her cubicle while still pulling up her panties. The scene was quite shocking to me as I haven't seen anything like those instances in the Philippines.
Our experience with Air Asia had not been so delightful this time. We waited for two hours before we're boarded for our flight. As a result, we arrived late in our country, and it was a Monday. We're still planning to go to work and Hubby has to bring DZ1 to her dorm. On top of that, we had to fetch DZ3 and DZ4 from my mother-in-law's house.
It was a tiring Monday as expected due to or delayed flight, but we were able to manage. Hubby was the most exhausted of us all.
I would say this Thailand trip was exhausting but full of new experiences, which will be saved in one of our books—so many memories to be recalled when the time comes. Thank you, Lord, for this Thailand trip and for bringing us home safely. 🙂