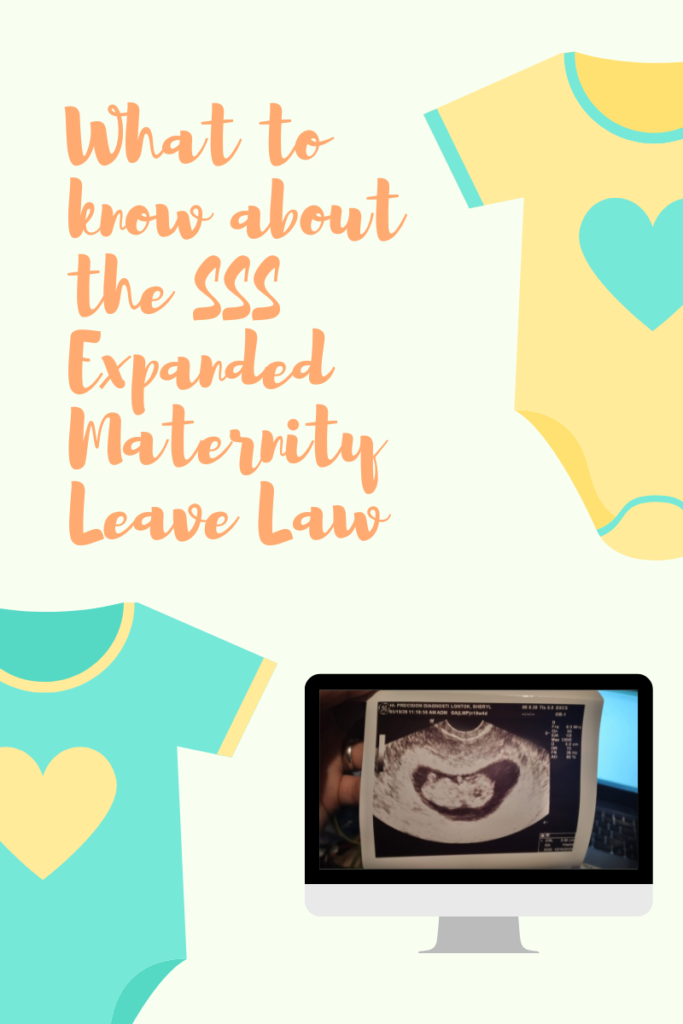 April 15 was the date when we confirmed that we were having our 5th baby. Lots of thoughts came running through my mind—from initial checkups to prenatal vitamins up to SSS maternity benefits. Since it's my fifth pregnancy, I know that I won't get any benefits from SSS. From my previous knowledge, this benefit will be obtained up to your 4th pregnancy. It doesn't matter if you were not able to apply for this in other pregnancies. As long as you're beyond 4th, you won't get any. THAT HAS BEEN CHANGED! In 2019, President Duterte signed into law the Expanded Maternity Leave Bill. This law is also known as Republic Act No. 11210, or the "105-Day Expanded Maternity Leave Law," which extends paid maternity leave from 60 days to 105 days. I wasn't aware of this because my last pregnancy was way back in 2013.
And so my 5th baby arrived in November 2020. I wasn't able to file an SSS maternity benefit claim because I wasn't aware of this new law that extends the maternity leave for new moms. That's why we should always stay updated.
Then I was able to talk to a fellow mom who gave birth one month ahead of me, and she was the one who informed me of this Expanded Maternity Law. Aside from extending the number of days of paid maternity leave to 105 days or 3.5 months, it is now unlimited! Meaning, even if you're beyond your 4th pregnancy, you may still avail of the SSS Maternity Benefit! How awesome is that?!
So then I researched and then I compiled all the requirements needed for late filing of maternity benefits. Here are the requirements that I've gathered:
1. MAT-2 Form (fully accomplished) — make sure you let your employer sign this if you are employed
2. Letter of explanation — since I wasn't able to file MAT-1 or Maternity Notification form
3. PSA birth certificate of your child — make sure it's from PSA already…When I submitted a copy of my son's birth certificate from the municipal registrar, my application was rejected. My employer needed to reapply using the PSA certificate.
4. Proof of pregnancy — my baby's ultrasound… Make sure to submit a complete set of ultrasounds for the three trimesters. When I got rejected, that was one of the things that they added to the list that I need to submit—-a complete obstetrical history
5. TWO valid IDs with THREE signatures —make sure that you use your UMID as one of the IDs 🙂
For you to have a better idea of the requirements that were missing, here is a screenshot of my BPR Maternity Claim info from my account on the SSS website: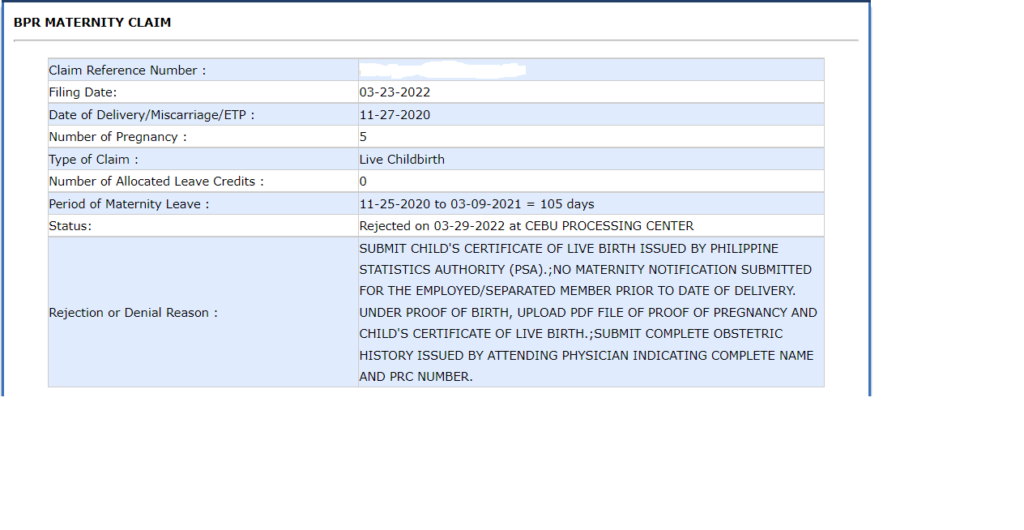 So I compiled all the additional requirements, and I asked my employer to submit them again. And voila, I was able to get approved, and I received the money through my employer after one month of application.
Please note that you may claim your maternity benefit until your child is TEN years old. If you weren't able to file it before your pregnancy, don't fret. You may still file and claim it. Just don't wait too long to do so.
For self-employed and voluntary members, you may submit maternity notification and apply for maternity benefits online using the SSS website. You just need an account there.
You may also check your eligibility for maternity benefits using the SSS website. You may view my post here.
Good luck! Hope you'll be able to claim your maternity benefits just like I did mine 🙂