Today, we bought BB cream and KISS red lipstick from Mumuso in Solenad 3, Nuvali.
I need these two for Saturday as I don't have my NuSkin tinted moisturizer and I want a red lipstick for our special day.
When I opened the KISS red glossy lipstick, I found it so cute due to the heart-shaped form of the lipstick. It's super adorable! When I tried it, I feel satisfied with its effect on my lips. I moisturizes my lips, and it gives a super red color that's so long-lasting! I wiped it with tissue after testing it, but it won't be removed. I just waited for it to lighten until the evening. I think it lasted for 7 hours!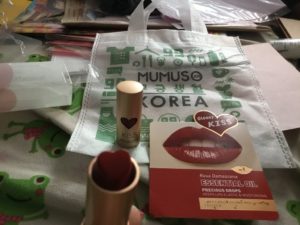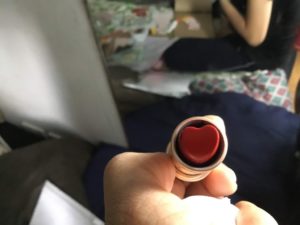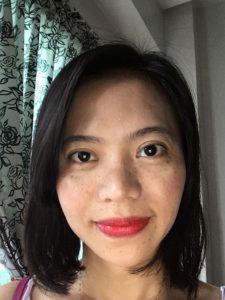 The BB cream is okay too, but of course it's not comparable to NuSkin tinted moisturizer. With NuSkin, a little amount covers my face and neck. With this Mumuso BB cream, I needed to get 8 times from the container to fully cover my face. You get what you pay for 🙂 But I know the Mumuso BB cream will do its job for Saturday 🙂