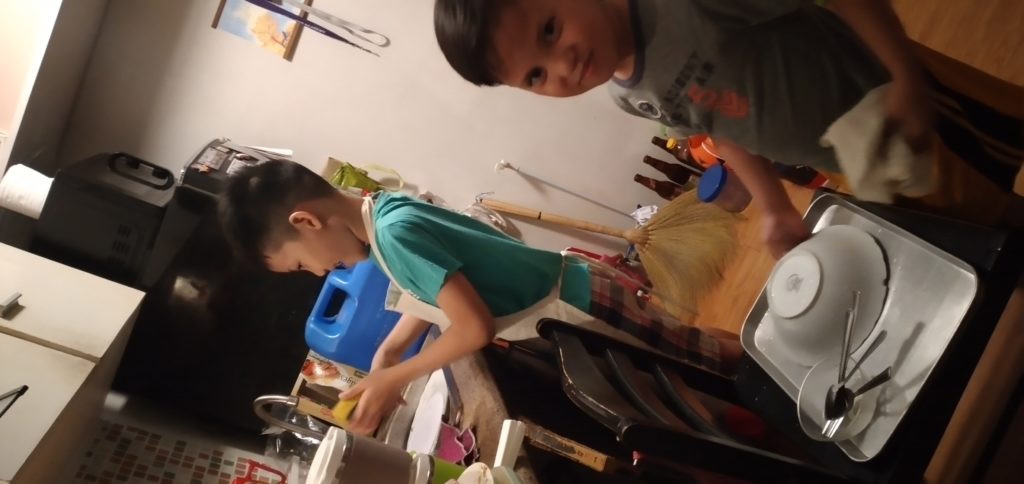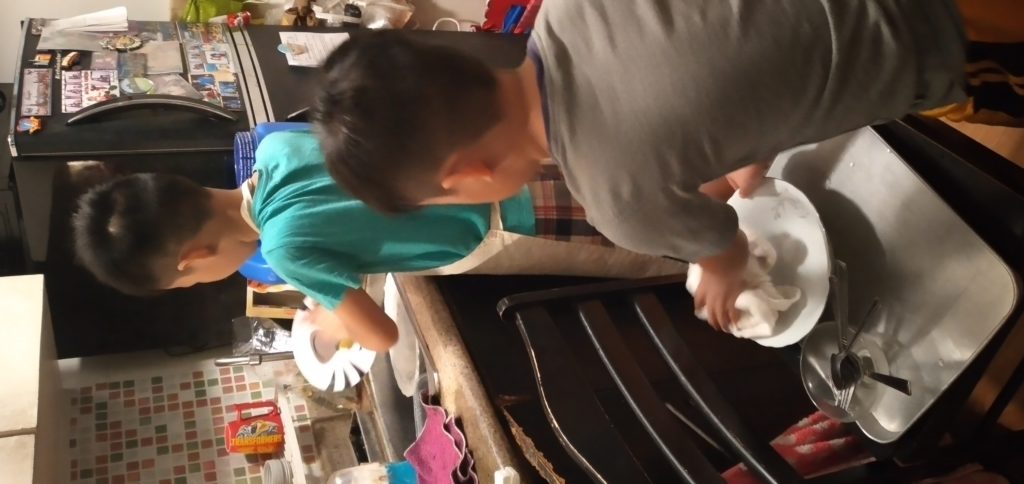 It's almost 8:30 in the evening, and Kuya Bubut was still doing his homework. He's assigned to wash the dishes after dinner. But due to his homework, he cannot wash the dishes tonight. Ate Bubut's not volunteering. I think she got tired today after orchestra practice. She went to Tibig with me since it's a Thursday.
Good thing, Kuya-Kuya Bubut volunteered to wash the dishes. He even volunteered Bunso to be the dryer. How cute was that?! He was asking to be the dishwasher for some time now. Since I had to cook for the next day's "baon," I allowed him to wash the dishes (though I was a bit hesitant, thinking they might drop a plate). But then I thought, I better start them early in this chore.
Kuya-Kuya Bubut was so excited that he's about to wash. At first I taught him how to use a sponge with dishwashing liquid soap, and then I taught him how to rinse the plates after cleaning them with soap. I also taught Bunso first on how to dry.
Thank God, they finally finished. Take note: "There was no broken plate." Amazing, right?!
After washing, he said he'd love to wash the dishes from now on. But I said he'll take turns with Kuya Bubut. He sighed a little, but he eventually said okay.
It's good that he had initiative in this kind of situation. I'm so happy and proud of these two!
Thank you, Lord, for giving me these babies 🙂